Traditionally most folks will use Adobe Photoshop to combine GIFs but this web site works pretty darn well and is a lot quicker.
First select the GIFs you want, PIXEL's included GIFs are here for 32×32 and here for 64×64 (SUPER PIXEL).
Open a Web browser window and go to Picasion.com
Add the desired GIFs one at a time
IMPORTANT: Enter 32 under Advanced for Size and .1 under Advanced for Speed.
.1 means a 100 ms frame delay or 10 frames per second which is the typical frame rate of the majority of PIXEL's GIFs.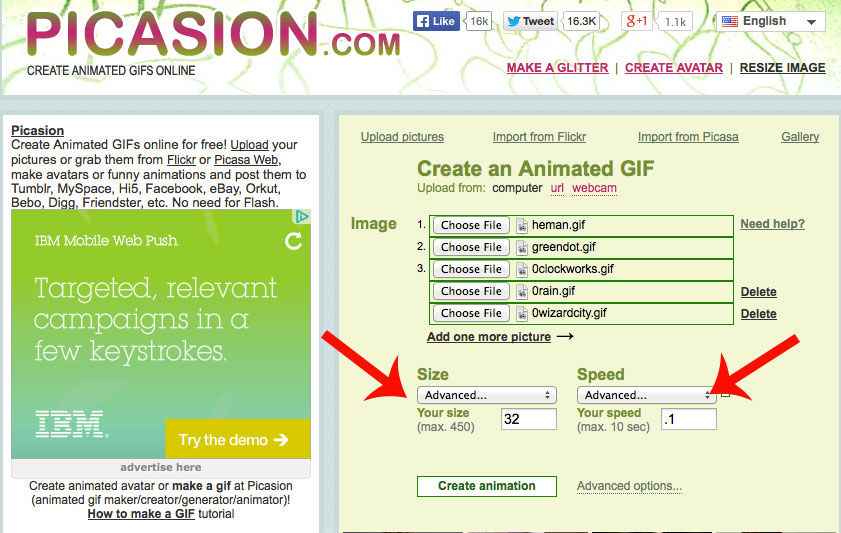 Click "Create Animation" and then "Save Animation" to download.
Open the combined GIF using the PIXEL PC app or if using the PIXEL Android app, email the GIF to yourself, open from Android email, and then share the GIF to the PIXEL: LED ART app.