Featured Pixel Artists
Kirk Barnett (Pixel PileDriver) is a programmer and artist.
Attending the Digipen Institute of technology he studied Art Production, Real-time Simulation Programming, and lots of math.
Currently he is an indie game developer and co-founder BlockLight.
Christopher Goldsmith (imkrut) is a digital artist, living in Santiago, Chile. After graduating from law school, he came back to digital art where his heart truly is.
Clement Swennes (Atnas) is a freelance artist and animator living in Philadelphia. He's a hobbyist programmer and designer and aims to release some of his games in the future.
Gabe Mir is a pixel artist who resides in South Florida. Currently, he works at an office, but enjoys making art as a hobby as well as freelance work.
Rommel Brittany is a freelance pixel artist living in Louisville, Kentucky. He has been pixeling for six years now starting at the age of 10. Rommel has lent his talent to several online games and other projects.
Features
1024 multi-color LEDs
Set the image or animation from Android or a PC using Bluetooth *
Hidden proximity sensor for interactive animations
Included pixel art from professional artists
Open source hardware and software
Looks like an ordinary mirror when not in use
PIXEL was a successfully funded KickStarter project. We'd like to thank all of our KickStarter backers, you made PIXEL happen.  And a special thank you to our platinum sponsor, i-Cynap.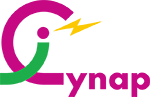 * Note: An Android device or PC must be actively Bluetooth connected to play the animations and interactive animations. Still images can be set and will remain after the Android device or PC is turned off.